GET QUALITY MENSTRUAL PRODUCTS AT A GREAT PRICE THANKS TO A COLLABORATION WITH AUNT FLOW & PERIOD INC.
---
Aunt Flow is a certified, woman-owned business that stocks school bathrooms with their 100% organic cotton tampons and pads. BONUS: Our products reduce waste by 58%!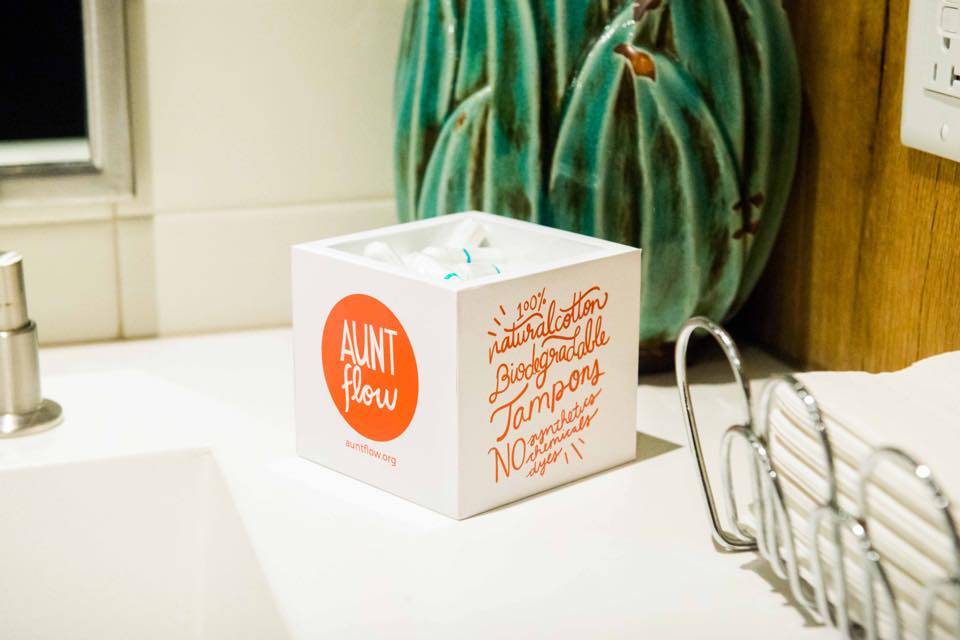 ---
HERE ARE JUST A FEW SCHOOLS THAT STOCK AUNT FLOW PRODUCTS.
---
Purchase product for your
menstrual product program.
Don't have a budget yet? No worries! Period Inc. can help.
Contact taylor@period.org to learn more!
---
Meet Claire Coder, the founder of Aunt Flow. Claire founded Aunt Flow after starting her period unexpectedly in public without the supplies she needed. Claire is 21 and lives in Columbus, Ohio. When she is not talking about tampons, she is jamming out to Macklemore and teaching fitness.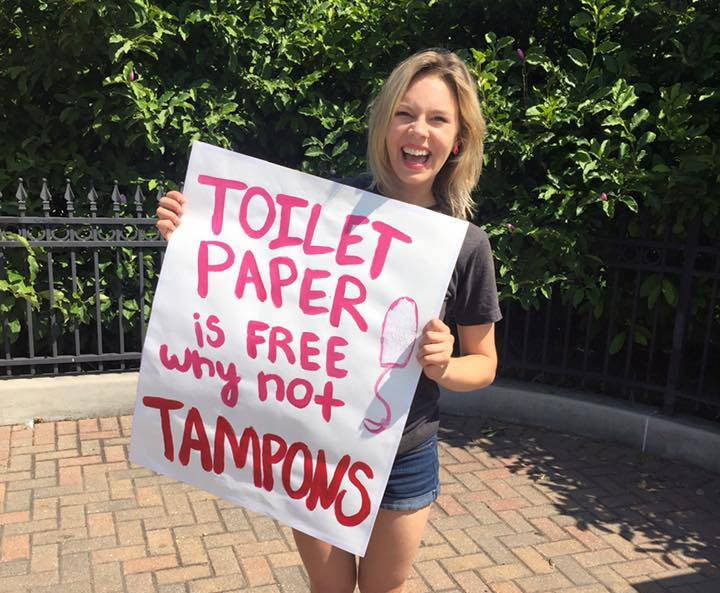 ---
LEARN MORE ABOUT
PERIOD INC. AND AUNT FLOW ARE WORKING TOGETHER:
PERIOD. Inc. is a global, youth-powered non-profit dedicated to serving menstruators in need through distributing period products and opening up the conversation around periods. In just the past three years, PERIOD has addressed over 220,000 periods and established 160+ campus chapters. PERIOD is proud to partner with Aunt Flow in the fight for menstrual equity and to provide period products on school campuses across the US. If you're interested in starting a PERIOD chapter, and getting period products at YOUR school, please visit WWW.PERIOD.ORG/CHAPTERS or email taylor@period.org for more info!